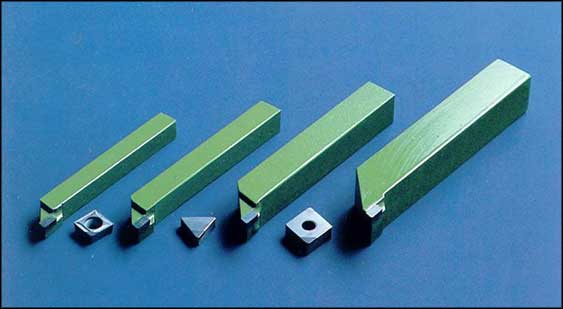 Application Range:


Shafts and Spindles


Subsequent machining of hard layers of metal


Turning of cast-hardened coats on shafts, etc..


Recess turning for clirclips, clampings and O-ring grooves on hardened workpieces


Repairs on hardened workpieces


Chilled cast steel workpieces


Turning bores instead of grinding
Operation conditions:


Stably supported machine with clearance-free tracks


Cooling absolutely required. Exception: small infeeds of 0.1 – 0.2 mm


Cutting speed V: 80 m/min – 150m/min


Infeed a: max. 1mm, for interrupted cuts 0.3 – 0.4 mm.


Due to the low cutting pressure, infeeds of 0.005 mm can be produced


Feeds s: max. 0.1 mm/revolution, 0.03 – 0.05 mm for interrupted cut
Advantages:


Turning hardened parts is more economical than grinding


Suited for highest demands


Excellent abrasion resistance


High wear resistance


Exceptional chemical stability